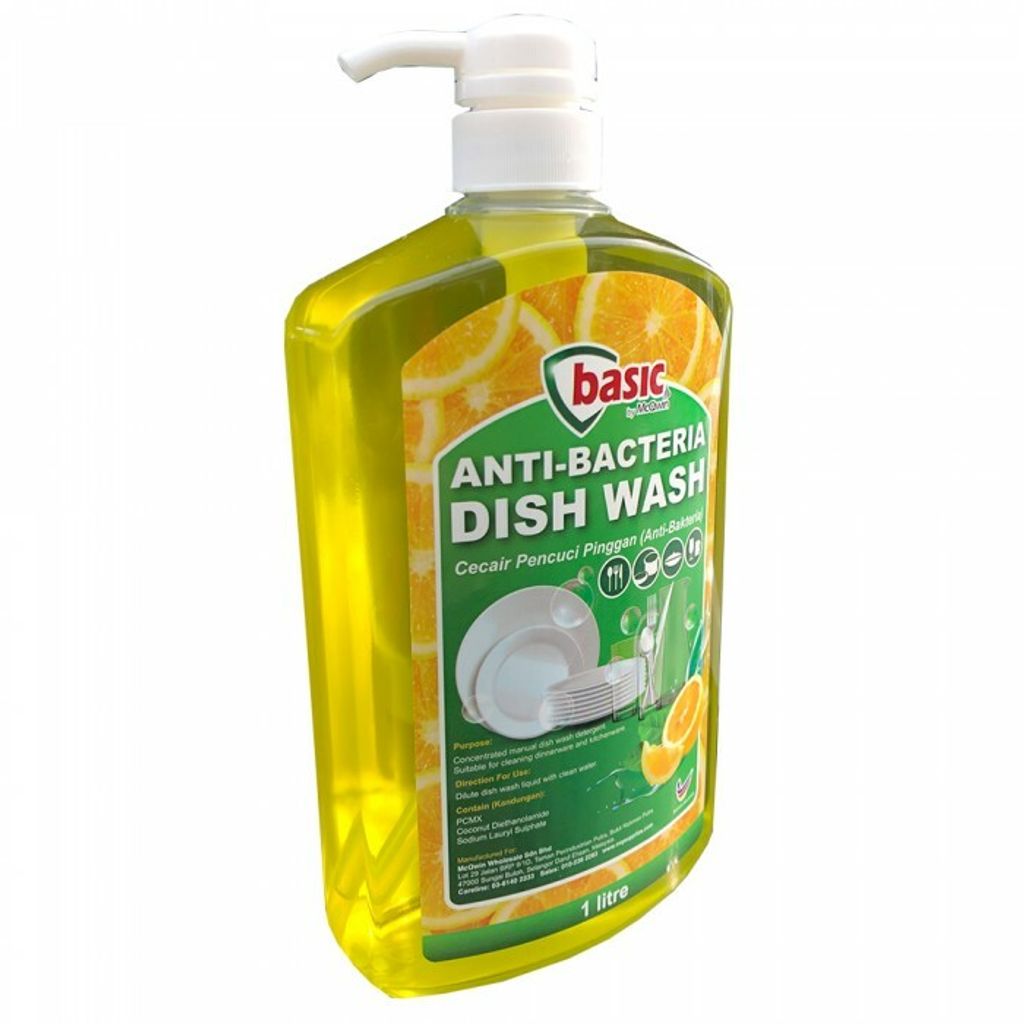 Basic Anti-Bacteria Manual Dish Wash
Features:
Leaving all dishes, cutlery, glassware and utensils sparkling clean and steak free.
Specially designed for dishwashing come with mild and long lasting foam.
Concentrated manual dish washing detergent.
Composition:

Anti-Bacteria Dish Wash is a blend of sodium alkyl benzene sulphete, alkonolmide and chelating agents.
Hazard Statement
Harmful if swallowed, call physician immediately.
Causes eye irritation.